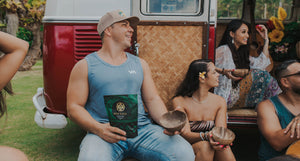 ALL OF OUR KAVA IS CERTIFIED 100% NOBLE!
Kava: Offering South Pacific Vibes for Everyone
Our mission is simple: spread good Kava vibes while staying true to our island roots. Transparency matters to us. We've seen other brands missing the mark on testing and quality. That's why we're committed to sourcing only the purest, top-notch Kava from across the South Pacific.
Our Kava? It's the real deal, the Noble kind. We get it straight from the Farmers across the South Pacific. It is handled with care and air shipped to third-party testing for that fresh factor.
We don't settle for anything less than the best. It's not just about Kava; it's about the South Pacific experience. Join us on this ride where a simple root connects us to chill times and good vibes.
About Us
What is Kava?
Use Kava is made from the roots of the kava plant, which is a type of pepper plant (piper methysticum). Kava has been used for centuries in cultural and social gatherings for its calming and relaxing effects. It has been consumed for social, cultural, medicinal and political reasons for millennia.
Learn More
We focus on the farmers
We have searched out to find farmers that we trust, fostering relationships with them to keep fair pay and have a sustainable Kava business where everybody wins. Our farmers are based out of Tonga, Vanuatu and Fiji and they help us provide only the best.
Learn More
Check out our latest blog posts
View all
Quality and Safety Testing
We test our Kava through 3rd party testing sites for safety and quality to ensure we sell only the safest and highest grade Kava on the market.
Learn More
KOA KAVA
Pacific Stress Relief By & For Adults
Respect your Kava's positivity; please drink responsibly.
Kava has an honored, centuries-long history in the South Pacific. Used throughout Polynesia and Micronesia as a sacrament and medicine, Koa Kava's™ fresh Kava grants instant relief from today's stresses, worry, and anxiety without affecting alertness. Share Koa Kava™ with friends for the best results.
Shop Now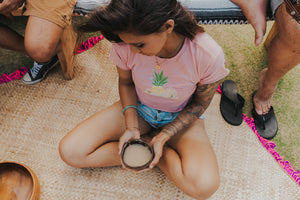 Koa Kava™ is pure, as both tradition and respect dictate. This means that our medium-coarseness Kava is 100% natural root fiber, free of all extracts, preservatives, and thickening agents. To ensure this, we test every batch in a Good Manufacturing Practices (GMP)-certified laboratory. In Tonga, you would never offer an honored guest anything but your finest food and beverage, we follow suit.